Turnkey training for organizations and certification programs for facilitators.
transform co-workers
into experience STARs
transform managers
into EPIC leaders
experience stars training program what experience stars training program experience stars training program experience stars training program experience stars training program
experience stars training program experience stars training program experience stars training program experience stars training program experience stars training program
experience STARs training program
Transform co-workers into brand ambassadors
Over the past years we have co-created approx. 300+ Reverse Blueprints with and for clients around the world. We experienced that winning brands want their staff to go the extra mile, make it personal and truly help. Brand behaviors that keep coming back are: Surprise, Touch, Assist, Recognize.
Customer Experience (CX) is all about providing meaningful and memorable experiences for your customers and/or guests. Not occasionally, but consistently. If you truly care about what customers/guests experience, this should be the starting point for everything you do. How do you create a customer experience (on- and offline) that is consistently meaningful and memorable?
When participating the experience STARs program, there are 3 different training modules, varying in duration and depth: the Energizer (2 hours), the Work-out (3,5 hours) and the Bootcamp (7 hours).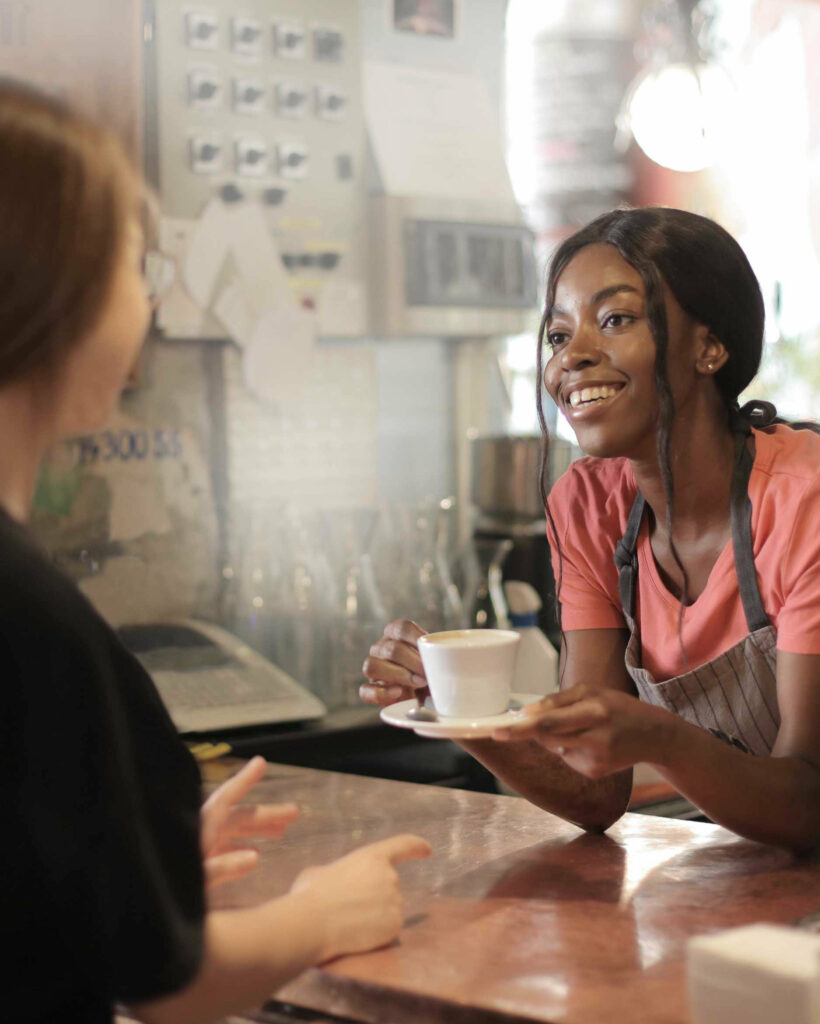 The high energy Experience STARs training helps co-workers and leaders to be(come) more aware of their own behavior in relation to customer and guest experience. The training modules are designed to facilitate 'experience-based' learning. After completing the experience STARs training, participants will be fully aware of the importance of customer/guest experience. They will learn to go beyond customer/guest satisfaction and to provide authentic experiences for their customers/guests which are Surprising, Touching, Assisting, and Recognizing.
Start Reverse has developed the Intersport STAR, COACH and CAPTAIN programme for us and have trained the vast majority of our store teams. The stores with trained teams generate on average 33% more revenue than the stores that did not complete the training yet.
The programs we are rolling out together are bringing great energy and have a clear measurable impact on loyalty, NPS and eNPS!
ron bruinenberg I intersport
EPIC leadership training program
transform managers into EPIC leaders
Being an EPIC leader is not a matter of luck, or something genetic. It is something you can learn. When you are an EPIC leader you lead "bottom up". Whereby customers or guests are at the top of the pyramid and leaders are at the bottom, in order to support their co-workers. People deserve and want EPIC leaders that are: Empowering, Purpose-driven, Inspiring and Coaching.
Every leader needs to be closely connected to the organization's purpose and should live and breathe this every day. Having defined optimum leadership behaviors, what would be the value if leaders would not be living these? They should also inspire and support others to do so as well.
The EPIC Leadership program consists of 5 modules. All learnings can be applied in practice the day after each module. The main focus is on embedding EPIC Leadership into your day to day business.
we define purpose and bring it to life.
every day on every touchpoint.